Seed & Smith is a premium cannabis brand that grows, produces, and sells their product at a state-of-the-art facility in Denver. In order to promote transparency within their own line of products and the industry as a whole, they decided to open their facility to public tours. Working with the CEO, I designed a series of large-scale tour signs (ranging from 2 to 4 feet wide) that would educate the S&S guests as they toured the facility.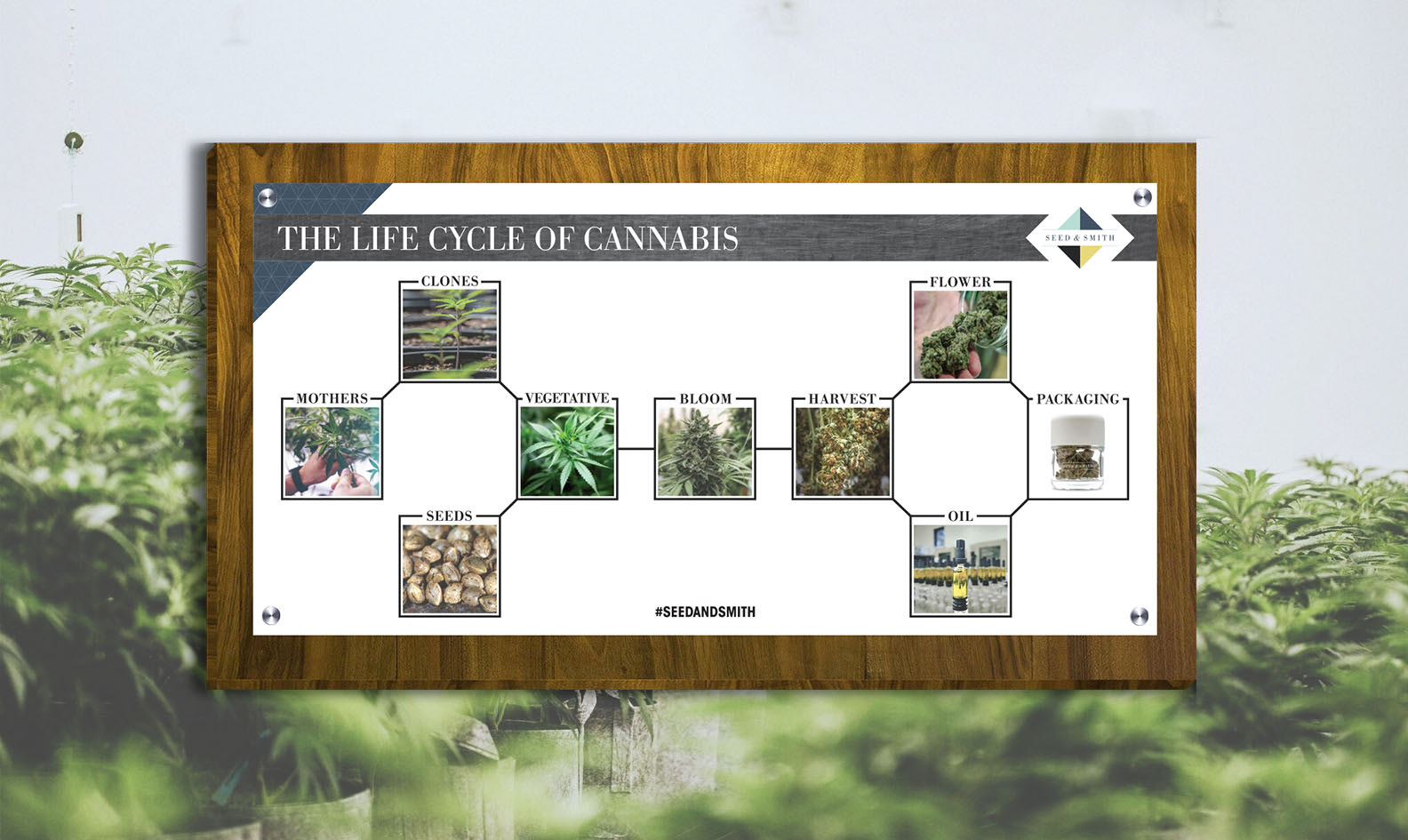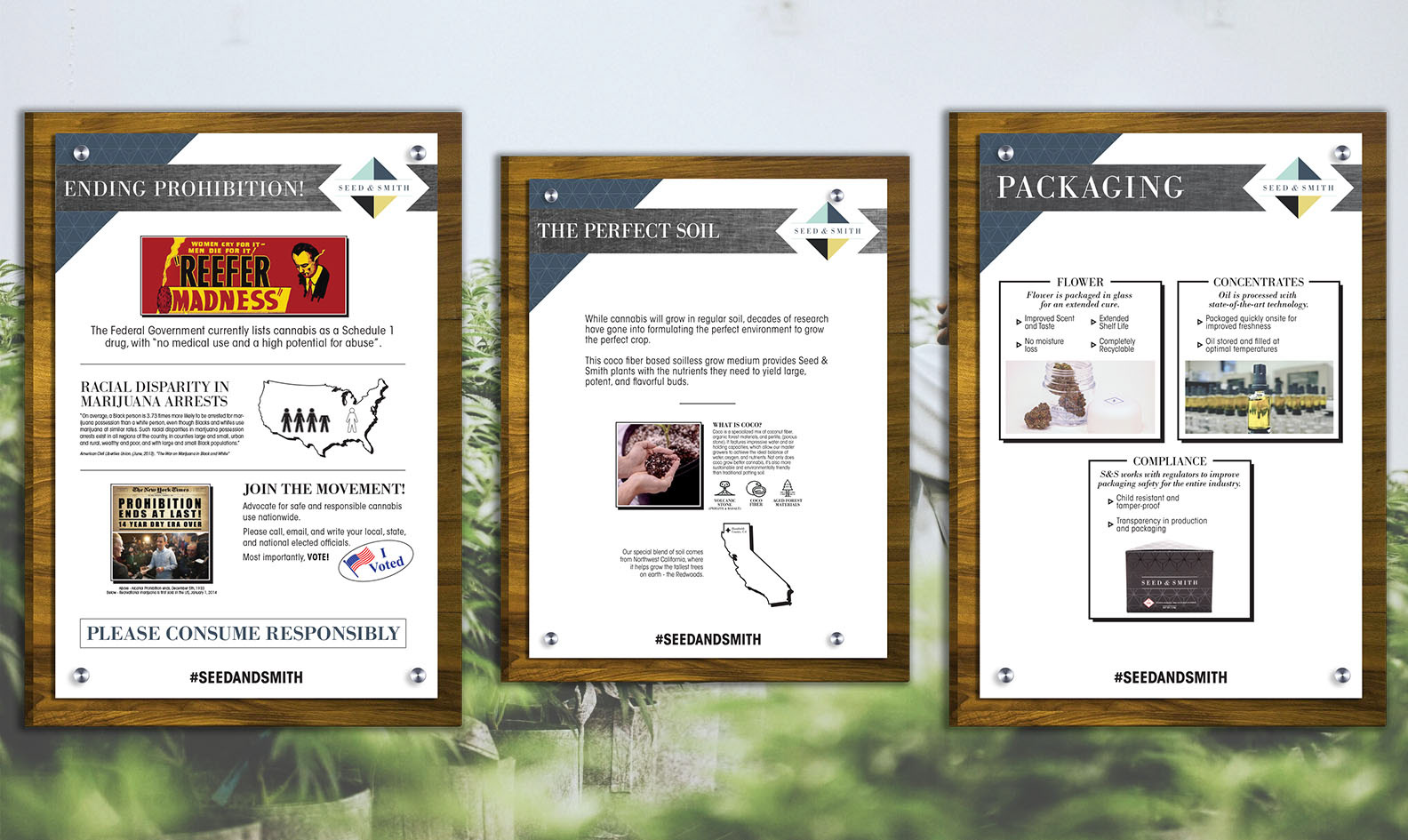 This particular tour stop is interactive, encouraging the guests to smell four unique strains and guess their scents before revealing the answers.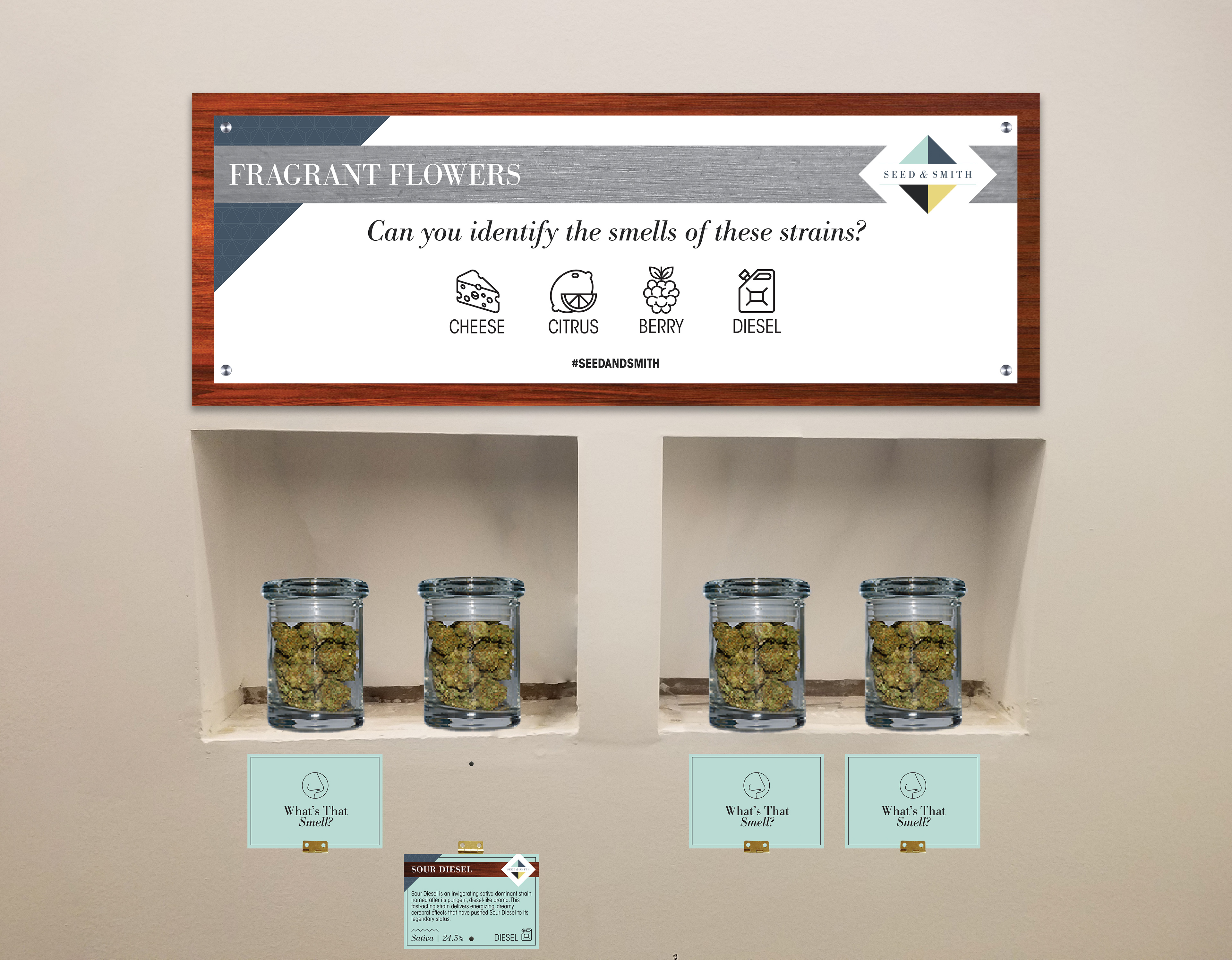 Promotional strategy included Print Advertising...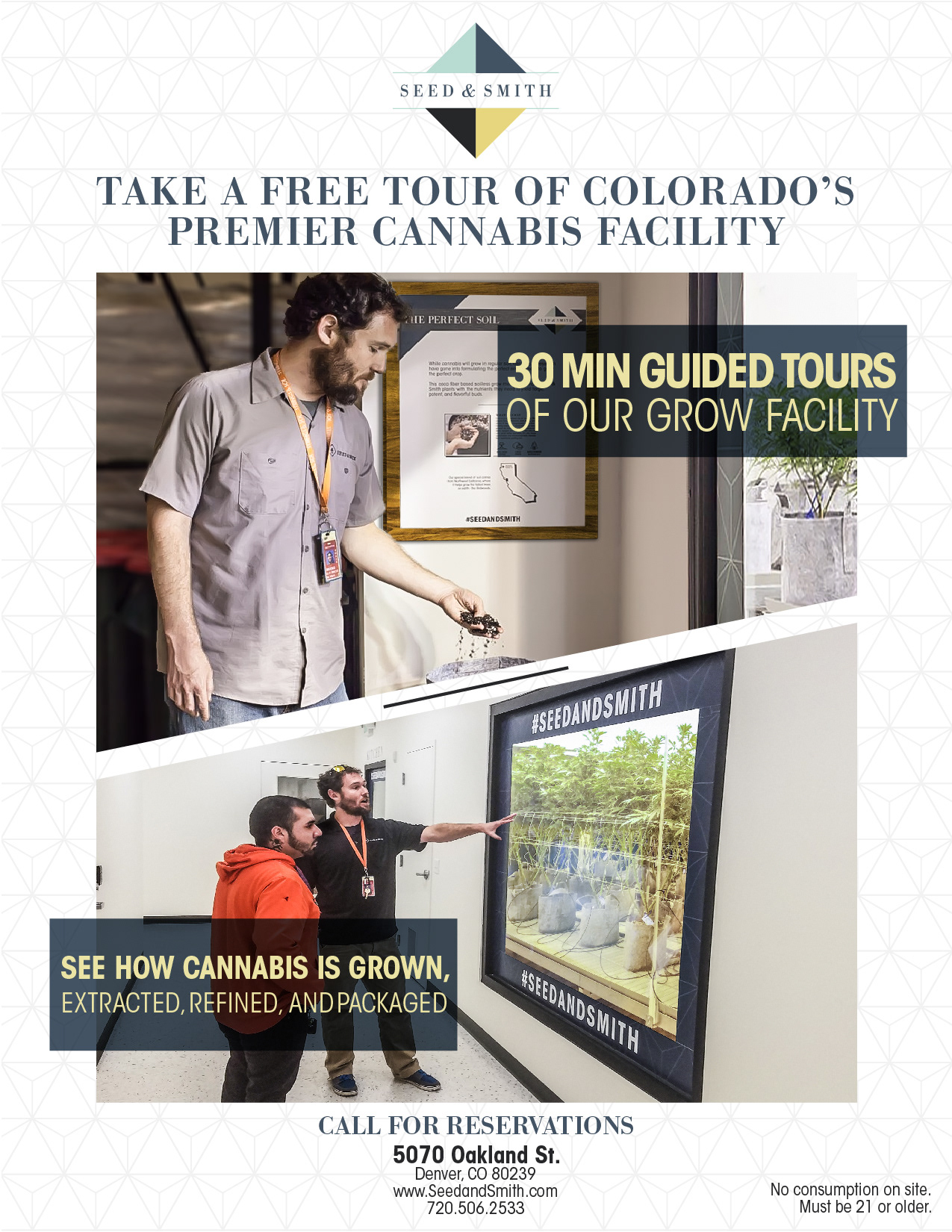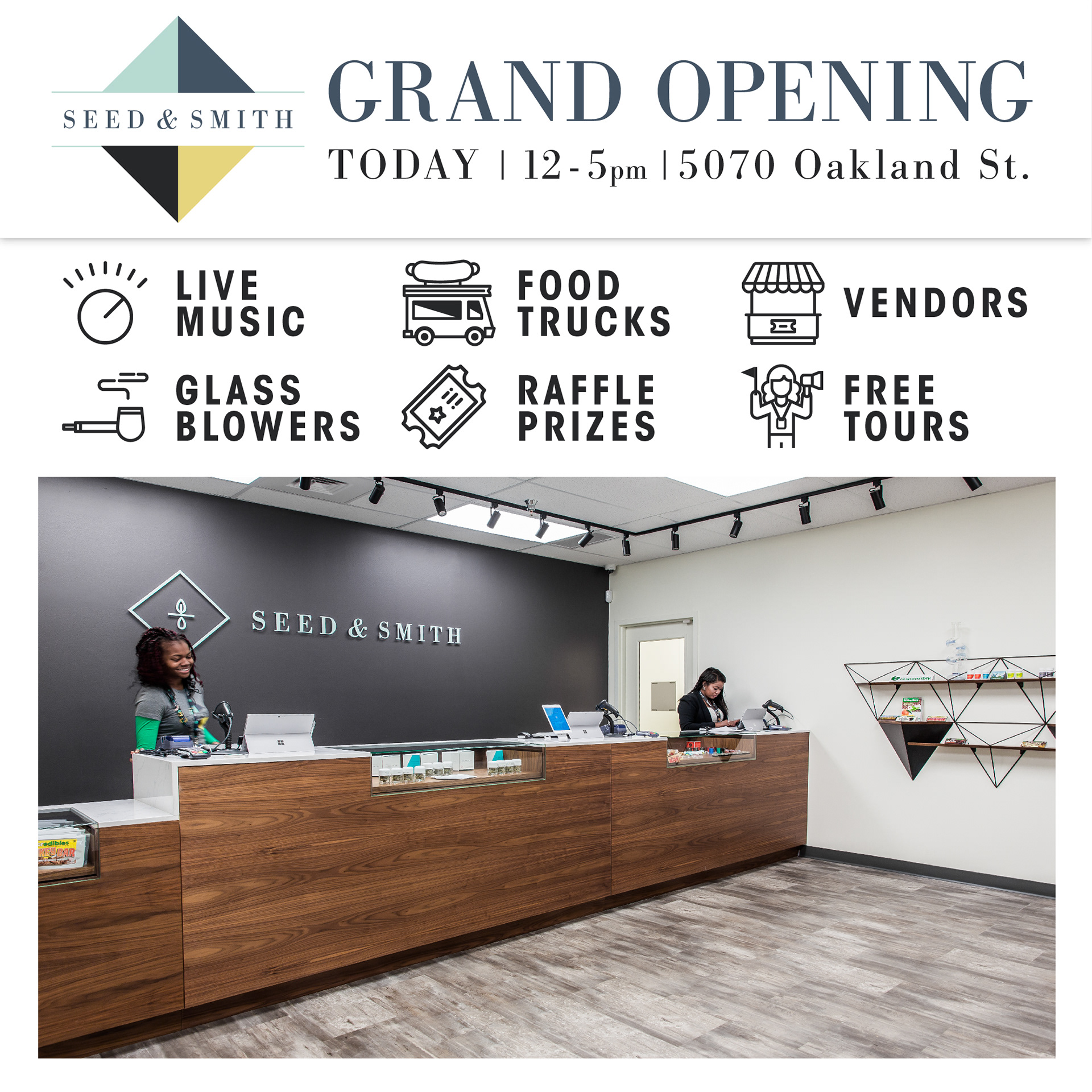 And even a Snapchat filter for the Grand Opening